A Trockenbeerenauslese is a magnificent drop that requires a lot of work and know-how. Grape varieties that ripen late are particularly well suited. The weather is important for this special quality level, which is often also offered as a cuvée: it should be damp and foggy and yet warm in autumn. As soon as the vine is affected by Botrytis cinerea (noble rot), the shriveled berries are picked by hand one by one. This process can and often has to be carried out several times, since not all vines are affected at the same time, some do not get this fungal attack at all. You can read more about the Trockenbeerenauslese below, or take a look at our articles in the online shop, we offer a grandiose Trockenbeerenauslese made from Chardonnay (2018 vintage), which has won several awards. These bottles are also ideal as a birthday present, or as a birth present: at 16 or 18 years of age, you still prefer to toast with a sweet drop, and there is nothing to stop you from storing them for a long time, these white wine varieties (sometimes red wine varieties too) last longer than a human can live.
What does Trockenbeerenauslese mean for wine?
We sometimes read "Tba" in a professional email - but in this case the content of the information is something very fine, sweet and definitely ideal as a gift. Trockenbeerenauslese for wine means a lot of work, the right weather and then also a certain risk, because you are working with vines affected by noble rot, which can also go wrong. But what are the hard facts? The berries must have a must weight of at least 150 Oechsle (Oechsle states the sugar content of the grapes, which can be determined with a refractor meter). The berries must be infested with the botrytis fungus and then pressed very slowly (this can take hours). At the end you have a delicious, very special drop in the glass, higher in sugar content and with more alcohol than other wines. The wines are usually filled in half-bottles (0.375 instead of 0.75 ml).
What is special about a Trockenbeerenauslese?
The Trockenbeerenauslese is one of the predicate wines and it is something very special: This is due to its sweetness, its beautiful, often amber color and the fact that it can definitely be counted among the rarities. What actually has to be considered when a winery decides to press a Trockenbeerenauslese and what does the autumn weather have to do with it? First of all, it has to be said that the requirements are diverse for a successful Trockenbeerenauslese, this wine has it all: it starts with the fact that not every vintage is suitable for it, because the weather plays a major role in addition to the choice of the right grape varieties. In order for the grapes to have enough sugar and then the alcohol content is right, a special process has to take place: the berries have to be infected with a fungus (Botrytis cinerea). What is this fungus doing now? Due to the humid weather in autumn, the berries are covered with a gray veil (hence "cinerea" - because that means "grey"). This fungus perforates the skin of the berries, the grapes lose water (that evaporates now), and the sugar content increases as a result. So they shrivel and look like raisins, completely dried up, that's what makes this noble rot, this quality and that's how the name "Trockenbeerenauslese" came about. When making a Trockenbeerenauslese, most of the work has to be done by hand, the grapes have to be hand-picked so that ripening can be checked.
How long does a dry berry selection keep?
Due to the high sugar content, it can be up to 100 years old, as long as the work is done properly, the cork is of good quality, the storage is correct and the bottle is intact, nothing stands in the way of old age. Of course, the taste of the Auslese will change, the acidity and the fruity tone can decrease a little, but the wine will not spoil. There are currently products on the market that are well over 50 years old. The best thing to do is simply ask the winemaker you trust for such a wine.
Where is the Trockenbeerenauslese expanded?
Trockenbeerenauslese cannot be grown all over the world, in every country, the climatic conditions have to be right, Germany and Austria are the best. There are "late harvest wines" in some places, but they taste comparable.
The best known are the Trockenbeerenauslese from the Neusiedlersee wine-growing region.
Which types of wine are suitable for the Trockenbeerenauslese?
Late-ripening grape varieties, such as Sauvignon Blanc, Scheurebe, Chardonnay or Riesling (in Germany), are particularly suitable for the Trockenbeerenauslese due to the fact that they are not harvested until the end of November to the beginning of December. Cuvées are also often pressed in Austria and Burgenland.
White wine varieties are almost always used for the Trockenbeerenauslese, red wine varieties such as Rösler are very rare.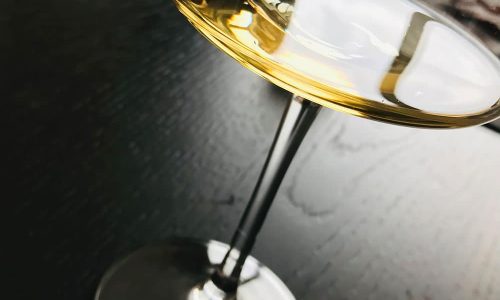 How and on which occasions do you drink Trockenbeerenauslese?
A Trockenbeerenauslese should never be served too warm, 10 degrees is just right, it can also be a little cooler (it will warm up by itself anyway), because that's how the fruity-fresh aromas come into their own. The Trockenbeerenauslese tastes ideal with desserts, or at least as the crowning glory of a menu. Depending on the taste, eg honey, it also goes well with cheese or nuts, there are almost no conditions where a glass of Trockenbeerenauslese would not go well. Also perfect for birthdays and all festive occasions, including Christmas (perhaps instead of eggnog)…
What other quality wines are there?
The Trockenbeerenauslese is clearly the highest level of the Prädikat wines – the Prädikat in the bottle, so to speak. But which predicate wines do we still know, some wine lovers ask themselves? In the Austrian wine law, the Prädikatswein and its type are described – namely in §11: These can be the following wines: a Spätlese (or a Spätlese wine), an Auslese (or an Auslese wine), a Beerenauslese (or a Beerenauslese wine), a Trockenbeerenauslese , an ice wine, a straw wine (or reed wine). All products from this category are quality wines, which in any case have a certain degree of sweetness. Depending on the level of sugar content and the type of processing of the grapes, the respective name, the respective predicate wine, also results.
If you have any questions about our products, you are also welcome to contact us by e-mail (in our case with SSL encryption: office@neukampundstadler.at) or telephone (Monday to Friday from 9 a.m. to 4 p.m.: 01/9418333), a newsletter we currently do not offer.
You can find the prizes or results that our wines / our products have achieved directly on our home page.
What others say about our Trockenbeerenauslese
We do our best to inspire wine lovers, wine experts and wine lovers again and again...
"92 points Ried Lehendorf Chardonnay Trockenbeerenauslese 2018 - 9% alc. Firm and quite deep nose, some smoky oak, nutty and herbaceous notes, partly dried and candied citrus fruit, pomaceous fruit and a hint of peaches, a little candy, yellow spiciness and Firmly woven, very sweet, candied and dried fruit with nutty and smoky notes of wood, caramel, candy and ethereal spice, elegant acidity, handle of mellow tannins, persistent, concentrated and deep, yellow-spicy nuances, some honey and beeswax , salty background, very good, firm finish."
We are happy to advise you personally
We will help you to choose the right wines for your very personal wine experience.