NESTOR . Wine from Halbturn. NEUKAMP & STADLER
If you are looking for a special wine experience, you are in good hands with us.
We have Burgundian-style, special taste experiences for you such as our pure selected single vineyard wines from Cabernet Franc, Pinot Gris, Chardonnay and other specialties.
"We bring wine from Halbturn under the NESTOR brand. NEUKAMP & STADLER pure Chardonnay, Cabernet Franc & Pinot Gris wines in the bottle, whose unique character inspires far beyond national borders". Gunther Neukamp & Thomas Stadler
Explore the soul of the exclusive NESTOR wine from Halbturn. NEUKAMP & STADLER
Our rare wines are marketed in limited quantities of a few thousand bottles. Only the best vintages and qualities are bottled as selected single vineyard reserve wines under our brand. For us, the unique taste experience of the different grape varieties, special vintages and special locations is at the forefront of our striving. Terroir, climate and craftsmanship determine the taste.

The intensive examination and knowledge of craft traditions in the leading wine-growing regions of this world and the use of the special soil and climate conditions of our region are the basis for fascinating and characterful wines from the best locations around Halbturn in the Neusiedlersee / Burgenland / Austria region.

Our characterful NESTOR selected single vineyard Reserve wines will inspire you.
The soul of our NESTOR wine from Halbturn. NEUKAMP & STADLER
What makes our wines special? Why is every bottle something special? Which emotions accompany our wines from the pruning to the moment of enjoyment in our nose and our palate? Which consciousness accompany our wines?
The Pannonian microclimate around Lake Neusiedl
The area lies in the heart of the Pannonian climate zone. This climate is characterized by hot, dry summers with moderate rainfall and cold winters with little snow.

An important factor for the microclimate is the largest steppe lake in Central Europe, Lake Neusiedl. Our wines owe their special regional character - juicy and fruity, with a slightly salty flavor - not least to the regional characteristics: small and medium-sized salt and soda lakes, an underground mineral water lake and the special Pannonian microclimate with Lake Neusiedl as a climate regulator.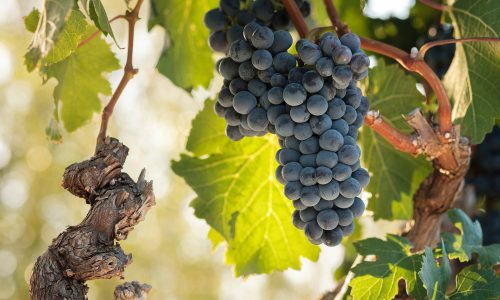 Reduction and care in the vineyard and during the harvest
Deliberate volume reduction in our vineyards and consistent selection before and during the grape harvest lead to maximum yields, which are a third of the legally permitted harvest quantities per hectare. For us, sustainable management in the vineyard means ensuring biodiversity and soil fertility, conserving resources and treating the environment and our employees fairly. Harvests at the optimum ripening time, short transport routes from the vineyard to the winery, rapid cooling of the grapes on the farm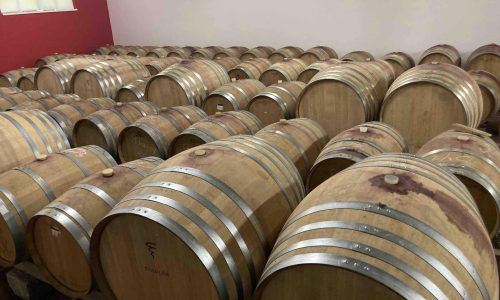 Artisan tradition of leading international wine-growing regions
The intensive examination and the knowledge of craft traditions in the leading wine-growing regions of the world give our selected single-vineyard wines their special character.

The intensive examination of the potential of different cask sizes, wood qualities and differentiated surface finishes determine our striving for perfection.

We combine different casks and qualities with the aim of supporting the varietal typicity of the respective wine variety.
Our NESTOR wine from Halbturn. Experience NEUKAMP & STADLER
Beautiful moments with our wines and loved ones who enrich and delight our lives and our work again and again...
Cabernet Franc is becoming more and more domestic...
ORF "Burgenland today", broadcast from March 27th, 2022, designer: Kristina Buconjic
What others have to say about our NESTOR wine from Halbturn. NEUKAMP & STADLER
We do our best to inspire wine lovers, wine experts and wine lovers again and again...
"Perhaps the most astounding of all the fringe variety wines has to be from Neukamp + Stadler with their range of natural wines under the label NESTOR... ... using low intervention methods and specialising in Cabernet Franc and Pinot Gris. From the tiny cellar of this 40 hectare humble operation, both Neukamp and Junior expressed their excitement. The passion for these award-winning, ground-breaking wines was as intoxicating as the esters from the nearby open-top fermenters."
"93 points Cabernet Franc Reserve Ried Kaiserberg 2019 - 1st place in the variety variety category 2019 - 14% alc. Dark ruby garnet, violet reflections, delicate ocher rim lightening. Fresh heart cherries, dark wild berries, underlaid with tobacco and chocolate, an inviting bouquet. Juicy, elegant, fine fruit sweetness, round fir trees, fine acidity, mineral-salty, already very easy to drink."
Decanter 2022 rewarded the NEUKAMP & STADLER (NESTOR) Pinot Gris Reserve Ried Lehndorf 2019 with 95 Decanter points. This rating is the highest Decanter rating ever for a dry Pinot Gris/Grauburgunder wine from Austria and the highest Decanter rating ever for a dry white wine from the Burgenland region. They describe it "Intriguing and appealing nose of pear custard, star anise, vanilla, caramel and tropical fruits. Supple and impressive on the palate, generous and powerful. Long finish."
In the tasting Burgundy from Burgenland Falstaff rated our "NESTOR PINOT GRIS RIED Lehendorf 2020: Medium golden yellow, silver reflections, fine herbal spice, delicate nougat and caramel, some blossom honey, attractive bouquet. Juicy, complex, elegant, creamy texture, fine acidity bow, yellow fruit in the reverberation, already harmoniously good drinkable, a stoffiger food companion, stoffig and versatile." with 94 points. Thus among the 5 best Burgundy wines from Burgenland, as well as the highest rated matured Pinot Gris from Burgenland in this competition.
We are happy to advise you personally
We will help you to choose the right wines for your very personal wine experience.